The Best Local Pest Control Company in Tempe
What kind of problem are you having? Select all that apply.
Pest Control in Tempe
Pest infestations happen seemingly overnight, quickly turning from a minor inconvenience to an overwhelming issue. When that happens, trust our exterminators in Tempe for guaranteed results. With our local expertise and over 20 years of experience, we are here to help! We treat a variety of pests, including:
Crickets
Ants
Spiders
Roaches
Silverfish
Earwigs
Scorpions
And more!
Proven, Guaranteed Results
Our customers are our biggest priority, so your happiness is important to us. To give you the results you deserve, all of our pest control services come with a satisfaction guarantee! If critters persist after we're gone or you're not completely satisfied for any reason, we'll re-treat your home at no additional cost.
Outside of Tempe, we also offer our professional pest services in Mesa and beyond.
Save 50% On Pest Control
To ensure that everyone can get great service at a great price, we are offering all new customers 50% off of their first invoice when they sign up for our recurring treatment program.
Image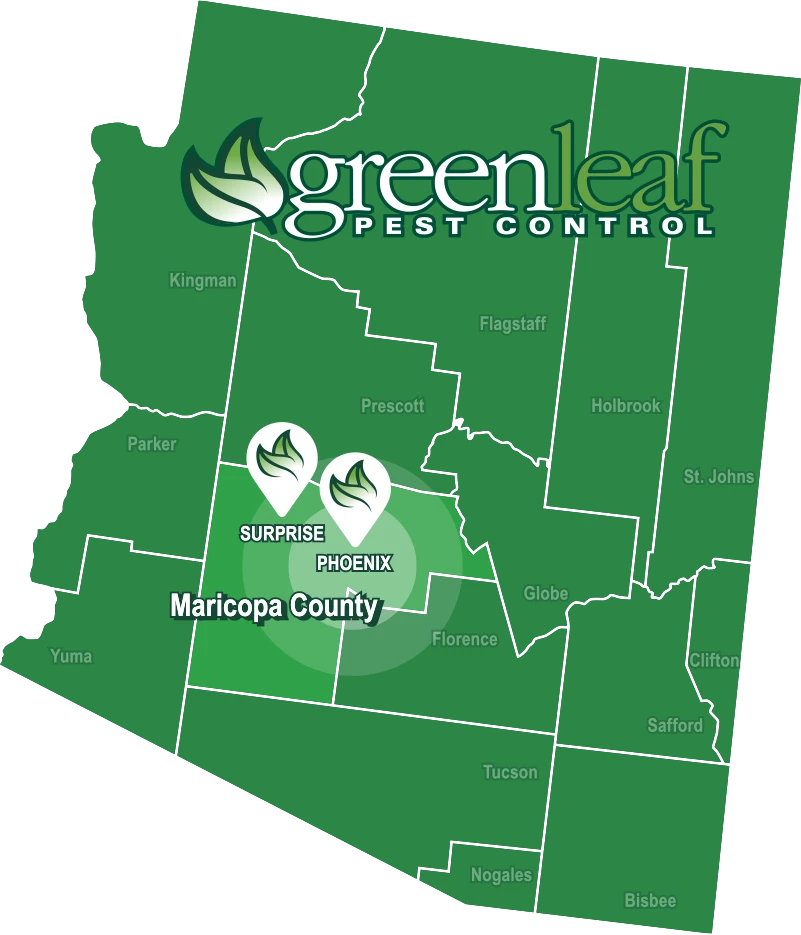 Hassle-Free Relief from Local Exterminators
As a locally-owned and operated business, we have firsthand experience with all the pests you're likely to find in your home. We also understand how stressful sharing your space with them can be. That's why we've designed treatments that are completely hassle-free, so you can sit back and relax while we do all the hard work. 
When you partner with our exterminators in Tempe, we will:
Get started with a no-obligation, free quote, so you know you're making the right decision.
Conduct a free inspection to determine what type of pests are present and where they're hiding.
Create a custom treatment plan that takes your home and family's unique needs into account.
Use proven products to treat your home, ensuring no pests are overlooked.
Treat as soon as the same day, so you never have to wait for relief! Just give us a call before noon.
Termite Control in Tempe
Termites are a homeowner's worst nightmare. These insects eat through the wooden parts of your home, causing structural damage that can cost you hundreds, even thousands, of dollars in repairs. Thankfully, you don't have to face them alone. Our termite control in Tempe eliminates existing termites while preventing future infestations. We'll protect your home, family, and your wallet!
When you partner with us for termite treatments, we will:
Perform a free termite inspection to determine the severity of the infestation.
Use family-friendly products to completely eliminate the colony.
Monitor treatment with flow meters to ensure the correct amount of product is used, giving you the safest treatment possible.
Give you a guaranteed warranty for your peace of mind.
Scorpion Control in Tempe
Finding scorpions in your home is scary—these pests can cause painful stings, trouble breathing, and other health problems. To protect you and your family, trust our scorpion control in Tempe. We start with an inspection that uses UV lights to ensure we can find all the scorpions in your home, even the ones that are hiding. Then, we create a treatment plan that's tailored to your needs.
When you partner with us for scorpion removal, we will:
Target pests, like beetles and spiders

, that scorpions eat.

Find entry points

that pests are using to enter your home.

Eliminate scorpions with

safe, EPA-approved products

.

Remove breeding sites

and protect your home from future infestations.

Begin treatment the same day

 when you call before noon.
Greenleaf Pest Control Reviews